SLUT SHAMING
A Time Travel Rape Adventure
(3F, including doubling) | 50 minutes
Slut Shaming was originally developed in 2013 for NYC's The Culture Project, an excerpt from SLUT SHAMING premiered at the Women's Center Stage Festival Director's Weekend, July 13-14, 2013.
It was directed by Bridget Leak
featuring Nell Natkanski and Amber Quick.
Lauren Lucas, time traveler, views her attack, the trial, the aftermath, her life-at-large simultaneously. She sees the woman she will become, the undamaged girl she once was, she learns how far into the future this event will consume her. And then she wakes up in the present, in high school, and she knows the struggles that lay waiting.
Slut Shaming is a Time-Travel Rape Adventure that explores how teenage sexual assault is aggravated by small town communities. It offers few solutions but exposes a culture where anonymity hurts, where aggressors number in the thousands, where advocates are in short supply. It asks the question: What role does a community play in a single violent act? When are we the aggressor and how do we affect the healing process?

The answer isn't simple. And it changes with time.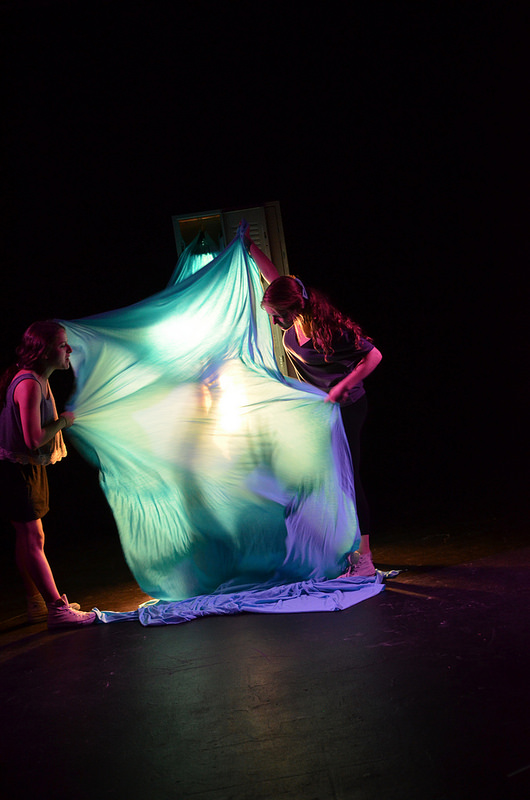 An expanded version of SLUT SHAMING premiered August 24 – 28, 2016 at Xavier University (Stephen Skiles, Director of Theatre) in Cincinnati, Ohio. The production was directed by Bridget Leak and featured Cassie Delicath, Katie Mitchell and Hannah Sheppard.
SLUT SHAMING was presented May 28 - June 1, 2014 as a part of Know Theatre's CincyFringe. The production was directed by Bridget Leak and featured Chelsea D. Harrison, Shayna Schmidt & Britian Seibert.
An earlier version of SLUT SHAMING was developed and presented July 13 & 14, 2013 thru the generous support of Women Center Stage Festival, a presentation of NYC's The Culture Project. The production was directed by Bridget Leak and featured Nell Natkanski & Amber Quick.